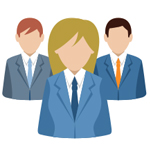 We're a small team based in Essex dedicated to growing local businesses online. We understand how daunting today's marketing can be trying to keep up with the many social networks. Facebook, Twitter, Pinterest and Google plus to name just a few.
There's also search engine optimisation, Google AdWords and email marketing to worry about?
As a business owner it's sometimes difficult to keep up with the various new marketing available to your company. After all you are trying to run a business!
Whether you need advice on setting up your Facebook page, getting your website working on a mobile or managing your paid advertising we're here to help.
We work with you to find your customers online and help them to find you. Get in touch with them on the social platforms and search pages and convert them into sales and appointments.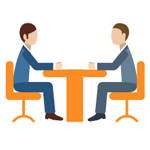 We offer a wide range of digital marketing services depending on what your business needs.
We can setup your social profile on Facebook, Twitter or Google+.
We can create and manage paid advertising campaigns on the Google, Yahoo or Bing search engines.
We offer an expert service for Google AdWords.
From a small local advertising campaign targeting an 8 mile radius of your business to a national campaign targeting a range of devices and platforms.
If you're looking for your 1st website or renewing an existing one we can also create a great online presence for your company.